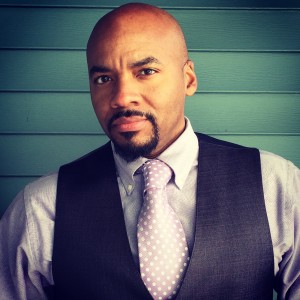 Brother Dash is an author that writes romantic suspense novels. He first started writing short stories, poems and makeshift comic books as a child. As he grew older he transitioned into other forms of creative expression including acting. As a twenty year old college student he ventured into long form fiction when he wrote, co-produced, directed and starred in his play, Black Mirrors. A year later he went on to take the production, with a professional cast, into a limited run in New York City. Dash continued to write and perform as a spoken word poet for fifteen years before publishing his first novel, The Donor: When Conception Meets Deception in 2016. He writes character driven stories that are not only entertaining but thought provoking. "I want to immerse readers in a world fiction that inspires them to create better truths. I want our tomorrows to be better than our todays," Dash says.
Brother Dash's writing style borrows from his experiences as a poet, actor and director with narratives that evoke the senses and dialogue rooted in realistic speech. As one reader remarked, "You're like a painter. But you paint with words instead of a brush. Your descriptions are so vivid. I feel like I am inside your characters. I can see, taste, feel, hear and smell everything that they can because you do such a great job with language." Another reader described Brother Dash's prose in this way…"I hope this isn't insulting, but you're a very pretty writer. Your words. They're so pretty. I love them."
Brother Dash is a proud Brooklyn native living amongst the deer and trees of New Jersey. Dash released his debut novel, The Donor: When Conception Meets Deception in the Spring of 2016. He is currently writing book one of a romantic suspense/mystery series due in the Summer of 2017.