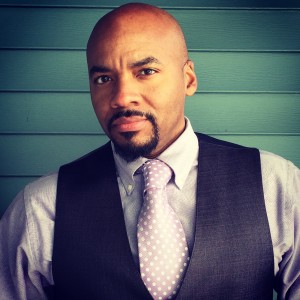 Brother Dash is an Amazon bestselling author. He pens romantic suspense and contemporary urban fiction for his novels. And he curates an upcoming visual stories project, And These Are Our Stories, for his nonfiction. Dash began by writing short stories, poems and DIY comic books out of looseleaf paper as a child. In his teen and college years he started acting and writing plays. As a twenty year old college student he wrote, co-produced, directed and starred in, Black Mirrors. The play went on to have a theatrical run in New York City. Dash then transitioned into writing and performing spoken word poetry for fifteen years before becoming an author. He published his debut novel, The Donor: When Conception Meets Deception in 2016, romantic suspense novel about the perfect guy living a perfect lie. In November of 2017 the novel hit the Amazon Top 100 Bestsellers List for contemporary urban fiction.
Brother Dash's writing style is both poetic and realistic. His narratives stimulate the five senses and his dialogue makes you feel as if you are in a conversation with real people. As one reader remarked, "You're like a painter. But you paint with words instead of a brush. Your descriptions are so vivid. I feel like I am inside your characters. I can see, taste, feel, hear and smell everything that they can. You do such a great job with language." Another reader described Brother Dash's prose in this way…"I hope this isn't insulting, but you're a very pretty writer. Your words. They're so pretty. I love them."
Brother Dash is a proud Brooklyn native living amongst the deer and trees of New Jersey. He released his debut novel, The Donor: When Conception Meets Deception in the Spring of 2016. He will launch a new romantic suspense and mystery series called The Mojo Series on Valentine's Day 2018. The first book in the series is titled: Sweet Mojo, One Man's Descent Through Danger & Delight.